Yo 
So, there's so much going on in my brain right now. I'm asking myself how can I serve you all better, how do I become more, why do I know better but don't do better? Is it that I don't want it enough? My mouth and my mind lineup but my actions haven't. I honestly mean to, I really do but it's as if the day runs out and I look around and still haven't done what I said I would. What's wrong with me? It makes me feel like I'm not qualified to write posts such as the one I posted yesterday about motivation. But I know I'm being faced with this because we only work out of passion the things that have been issues for us. They are easily identifiable because if it plagues me, then it might plague you too. Through this process, I know I have to be gentle but firm with myself as I attempt to drop and take on new, better habits. I've made a lot of mistakes. I've said I wanted a better life, I've made plans to help push me in that direction and I've let them fall. I wanted to eat better, go to sleep earlier, drink more water, work out, be consistent with the blog and save more. The only thing that I've been consistent with is the blog and saving with the 52 week challenge. Aside from that challenge, I could've saved more and I have been consistent with the blog. I'm just not sure if it's helping anyone.
This is super frustrating for me but it is something I have to let you guys know. I'm not perfect. I make mistakes and I never want to fall from grace because I didn't keep everything 100. So I make sure to walk in my truth even if it's embarrassing, I'm no Joanne the Scammer. Tomorrow could be the start of something new, a new attitude, outlook or habit but today, I feel like I don't measure up. Today, I wonder if I'm qualified but I also know that I would've never been given the task to push people toward action in their own lives if I wasn't also being pushed and my own limits weren't been tested. I do know that if there's a test, I've aced it because I'm not backing down. I've done what I've preached. I've reflected and there's room for improvement. Any shame I had in my failures have now been exposed and there's nowhere for me to go but up from here.
Thanks for being on this journey with me. Thanks for allowing me to be human and for sticking around.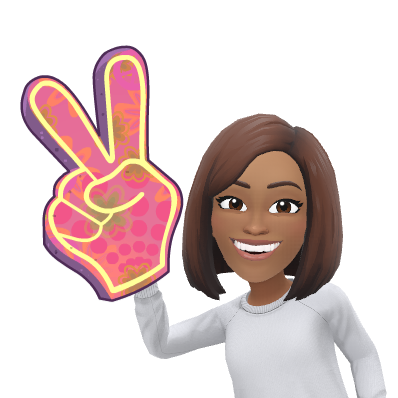 Beebz ❤