Guys 
OMGGGGGGGGGGGGGGG, I had no idea that I would be hitting my 200 post mark today, a little over a year of me starting, a year and 2 months to be exact. I celebrate this as a reward of my resilience and God's purpose and keeping power. I know most people would celebrate increasing subscribers and I will but I'm not like most people and never will be. Don't get me wrong, I want to celebrate you guys but to be honest there's been times that I wasn't sure
about all of this because no one was participating or subscribing and I didn't think it was worth all the effort, I
didn't think I could commit myself, I didn't think I was good enough or interesting enough and this just goes to show that when you plant 200 seeds, you can expect a great harvest. I'm and expecting greatness, not just from me but you too.
Not only that but I really want to stay humble, I don't want to work for subscribers. I want to produce content that I'm proud of and if it speaks to you then hit the button but I don't want that to be my focus. Trust me, I can't wait to celebrate you guys though but only because you are amazing people, you deserve it and because I'm blessed to be a blessing, not because I'm trying to coerce it out of you with materialistic offerings.
Not only did I hit 200 posts today, but yesterday I posted my Eloquii Black Friday haul and they liked my tweet and even gave me heart eye emojis. It would be such a dream to work with them. Not too long ago, I went to Blogalicious and
met the District Queens. (4 Fashion Bloggers from DC) They were super nice so I started following their platforms soon thereafter. Not long after that, they announced that they were doing a meet and greet at Eloquii, a brand I had my eye on. I thought it would be a great way to support them and a up close and personal way to see if the brand fit my aesthetic so I drug my mom with me and we had a fabulous time. I remember getting in the car and saying "If I could do that with the rest of my life that it would be everything…" and I meant it. Since then, I've been interested in the brand being as though I was really pleased with my purchases and their way of making women with a little more to love feel empowered, fashionable and sexy. I have been buying pieces here and there ever since but when I saw that Black Friday sale, it was on a popping. I did the haul just to share with you guys. So for them to see it is seriously a dream come true. I'm beaming.
I know I didn't sign a deal with them or anything but I truly believe that the energy you put into something is the energy you get out and…this would be a fantastic story if it was the beginning of a prosperous working relationship, don't you think?
His master said to him, 'Well done, good and faithful servant. You have been faithful and trustworthy over a little, I will put you in charge of many things; share in the joy of your master. -Matthew 25:23
I celebrate these accomplishments because I know there is greater to come!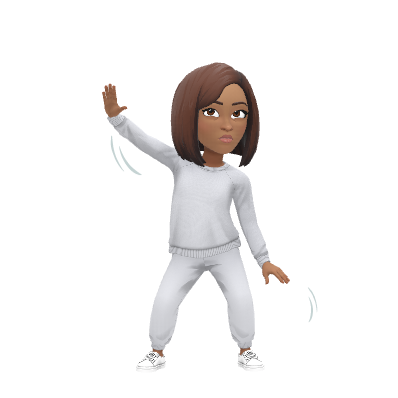 Beebz ❤