Hey Yo Peculiars
I was running errands this morning and wanted to connect with you guys sometime today…miss you so much!! So what's been up with you guys?
So unlike last year, I made resolutions and decided against that this year because I only kept one which was my 52 week challenge. I am proud of myself for that but I can't lie, I was a bit disappointed for not keeping the others even up to half  of the year.
Looking forward to 2018, there's this amazing anticipation for action. On the Jewish calendar, the new year began in Tishrei in September. Then, the calendar turned to 5778. It's interesting that both end with 8. 8 means new beginnings and I knew that but Perry Stone said something that I hadn't seen, he looked at 18 and 18 mean life.
My goals are as follows:
Read more-3 books a quarter
Note 3 things I am grateful for daily
Random acts of kindness
Meditate
Work out
Journal
Drink more water
$2 52 week challenge (saving)
Do you have any resolutions or goals for 2018? What actions are you planning to take to move you to your desired destination?
The actions I'm promoting is to create deadlines and boundaries. If you want more, info on this let me know.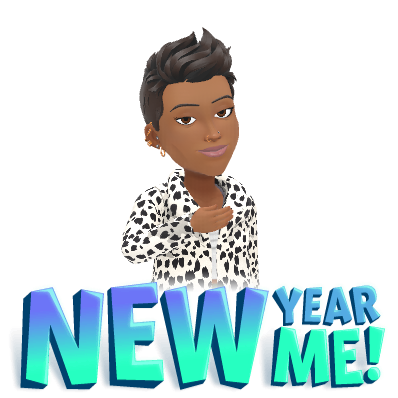 Beebz ❤