Hello 
I've been sick for the last two weeks but I'm getting better. Forgive me for the inconsistencies. I promise as I continue to recover things will return to normal; however, I am approaching the busy season at work but I will try to stay up on it. So let's be real. I think I tried to avoid this conversation because I didn't want to be rude, ungrateful or unkind but avoiding it made me want to avoid the blog all together.
I was really dedicated but when I didn't get the response I thought I deserved. What I mean by "response I thought I deserved" is interaction, not the numbers. I just wanted authentic interaction with you. I wanted to get to know you, to form friendships with you…that's it. If I got the numbers, cool. It would be amazing but I see this blog being successful when I am serving people. Many times I've asked you guys what would you like to see on here so that I could make sure that what I'm serving is what you want to consume and I'll ask again and keep asking because it's important to me.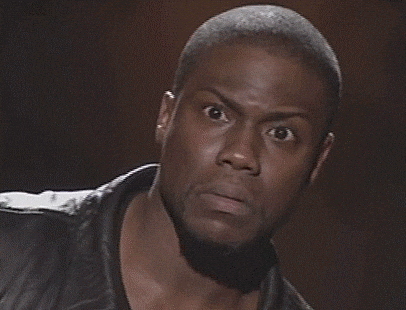 So what's up guys? I really wanna hear from you. I wanna hear what's been going on, what are you hopes for this new year, how do you plan to execute those plans, what do you wanna see from me, how do you think I can improve? I really want to know. I am also doing a giveaway. Please click the link for the rules. By the way, the giveaway is really simple, as the rules have been updated and it ends this week so be sure to check out the details.
Aside from that, I really wanna give a shout out to one of my most favorite people. She encouraged me today and I just wanna say thank you (she knows who she is). I was frustrated and honestly was thinking about retiring my keyboard. I didn't think this blog was making a difference and she randomly complimented me and it meant the world. The point I'm making is that you can affect the world, no matter how little your input is, your impact is far reaching.
We live in a microwave society. Granted, we are in the world but we shouldn't be of the world. With that being said, we are influenced by our environment especially if we aren't plugged in the way we should be. I can own up to that, I haven't been plugged in consistently. I've tapped into the source but haven't recharged like I should. I typically go and go with my battery blinking, which of course causes panic.
I was panicking, I began comparing and we know that comparison is the root of unhappiness but I fell into it anyway. My heart wanted to find ways to be happier and my mind went in the opposite direction. I saw other bloggers with thousands of subscribers in 6 months, everyone in love and having babies, getting money, wearing (real) Gucci, with different content on each platform, hiring professional photographers, wearing the flyest outfits, wearing cute makeup to fabulous events and at first I felt some type of way (meaning I was jealous) I couldn't figure out what they were doing that I wasn't and somehow snapped out of it long enough to remind myself that my journey is different and with that I was able to celebrate others successes without feeling negatively about where I was and truly found happiness with the quality of my content.
Now, after being faithful for over a year, I have 100 subscribers…amazing, wonderful, fantastic subscribers (and I'm so grateful for each and every one of you) but still struggling internally about whether I am making a difference in those hundred lives. I've asked and to be honest, all I heard was crickets. It was disheartening but I wasn't properly plugged into the Source. So in 2018, that's what I'm doing.
WE, THE PECULIARS is a SEED! I'm not screaming at you. This one is for me. It's a seed, it's building me, it's building my discipline, it's building my trustworthiness and faithfulness but most of all it's building the kingdom. I said I wanted to be a giver. So I wanted to do this giveaway. It frustrated me that no one entered and I have to apologize because I let it frustrate me. I felt like a failure. I thought, "How can you want to give away something and people don't even want it." I made the rules soooo simple and I couldn't understand why I wasn't getting the interaction I desired.
I'm not a failure and this giveaway might not be the biggest but it's a seed for greater to come in the future and it was done to celebrate a milestone that I'm really proud of.
I have to do all that I know to do. I have to be faithful when no one else is. I let the lack of interaction throw me at the end of 2017 and going into 2018, I was burdened but not anymore…this is MY seed. Yes, I want it to be yours too but if you don't take ownership of it, I can't force you to…I wouldn't want to force it…but it's MINE.
This brand will be a huge success as long as I am consistent and continue to expand the kingdom through love. We, The Peculiars was not my idea. I never knew I'd be here but God did. So I'm gonna treat this blog as if it's for an audience of one and if you would like to participate, I would love it and if you don't, that's cool too but I'll be here honoring God and getting better everyday.
Let us not become weary in doing good, for at the proper time we will reap a harvest if we do not give up. Galatians 6:9
I will do whatever it takes for as long as it takes. I am not a quitter. I apologize if you've seen content like this from me before but I'm being transparent. This isn't the first time and it may not be the last because sometimes I need to be reminded to remain when I want to give up. I pray that this shows you that you aren't alone if you ever feel like giving up and that people everywhere are going through and that it's not only possible, but necessary to persevere.
Heavenly Father, I thank you for this platform. I thank you for the opportunity to not only expand your kingdom but to give people practical application of your word. I pray that they see that the love of God and my walk and realize that not only is it doable to live for you and to have a brand with you in the middle of it but that they can have fun while doing it. I pray this blog will be a blessing to them and that their lives will be enhanced because of it. Thank you for these connections and the responsibility of them. Thank you for trusting me with them. I ask you to forgive me for being sidetracked, for not trusting you and for looking to other people to validate what you had already validated. Thank you for your many blessings. In Jesus Name, Amen
Hope you have a wonderful rest of your day.
 Beebz ❤