Good Morning Beautiful People 
What it do? I am so excited to talk to you guys today. I hope you had a wonderful weekend. Before, I start today's post I just want to say a huge thank you to you guys for the recent interest in the Elul 29 post. Your comments really made my day. I was literally smiling all day. Please don't underestimate your reach, they are seeds of kindness that will surely come back to you. Thank you
So today I wanted to talk about dating. Every so often I talk about it and I would talk about it more but I'm currently not dating, not because I don't want to, I do, but I just haven't met anyone yet. So as you know, until then, I'm focusing my energies to get better so that when the opportunity comes I'm prepared for it. With all that said, my mom is dating with the help of a dating website.
She recently started speaking to a man from the website and he asked her to list 10 things she wanted in a mate. She listed the characteristics below:
Christian/Spiritual
Kind/Loving
Loyal
Honest
Supportive
Protected
Togetherness/Secure Future
Great Communicator
Attractive
Successful
She then added Humorous and Family Oriented as runner ups.
I really appreciated that someone asks thoughtful questions like that so I started thinking of what I would put on my own list. Now, this hasn't been the first time I thought of characteristics I would like in a man. Years ago, I remember my mentor said she listed all she wanted and put the list in a sealed envelope while praying over it every so often and when she got married, she opened it to find that her husband embodied all of those traits. My mom did something similar with me. When she was pregnant she cut out a picture in a magazine of a baby and she said when I was born she was surprised that it looked exactly like me…so I believe in setting intentions. For the past couple of years, my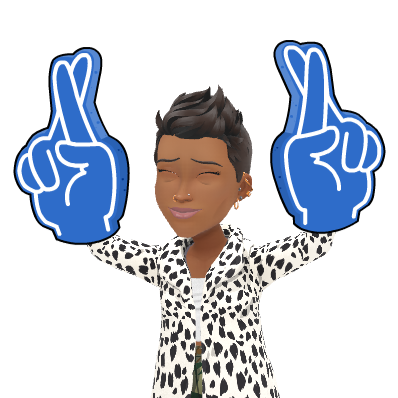 friends and I do vision board parties and they are nothing but setting intentions of what you would like to attract so I figured I'd give it a try as well. Who knows, maybe I'll attract my top 10…fingers crossed
Friendship:Understanding/Laughter/Loyalty/Togetherness/Supportive/Honesty/Fun/Communication/Respect
Appreciative
Spritual
Trustworthy
Family Oriented
Ambitious/Desires Growth
Adventurous
Intentional
Consistent
Dependable/Responsible
Do you have a top 10 of what you look for in a mate? Let me know what they are in the comments section and also tell me what you think of ours.
 Beebz ❤