Hey Guys 
This has been a very interesting week for me. If you have followed me for awhile you would know that I had problems with my car almost immediately after I was laid off. It would literally be driving one minute and just stop the next which was extremely scary. The issue was my spark plugs and after that I started noticing signs that my transmission was beginning to slip. I never wanted to utter those words so I just didn't say anything to anyone about it. I knew eventually I would have to figure something out being as though it was 12 years old and have about 180k miles on it; however, I thought something would pan out on the money front so that I could eventually do that. It didn't.
On Monday, my mom asked me to go to the dealership with her as she just got a new car and needed her electronics synced so I went. Needless to say, even without a full time job, I walked away with a car. I was nervous. I know the magnitude of putting too much on your plate. I get full way too quick for that so I know it's bad news when your livelihood is at stake. The interesting thing about it is that a few hours before I had just posted about taking risks. So I did. Of course I had all of the sweaty palms and the not knowing if I made the right decision but it pays to have good people around you. Each and every person I talked to told me that God has my back and to celebrate. They told me not to worry or stress, they reminded me that I'm about God's business so He's obligated to be about mine. Right then, stress was demolished. Stress 1, Godfidence 5000
This Week's Assessment: January 20th to January 26th
As you previously read, this week had a lot to do with faith and if my walk and talk line up. I'm glad to report that they do.
This week we talked about dating and risks with a little humor courtesy of Sofia the first. So according to the 5 categories I would like my posts to fall into (Intellect, Profession, Physicality, Spirituality and Emotions) I would say the dating post falls under Emotions and the Risk post falls under Profession. I do owe you another post which is the Weekly Prayer Project: Week #4 which I'll make up this weekend.
Next Week's Goals:
This week was power packed so next week I'm sure it will calm down a bit, or not…I kinda like it when there's something to shake my week up. As far as posting is concerned, I want to stay on top of the Weekly Prayer Projects because I want to pour that Word into you guys so that you may be full for the whole week and use it when necessary to water any dry spots.
I haven't done a post dealing with Physicality or Intellect in awhile so I want to focus on those next week. I really want to begin working out again but until I do, I can definitely do a #OOTD post as I've taken a couple of pics for some cute outfits that I haven't featured before. I also haven't done a book review in a minute so I will work on reading more of the Love Warrior this weekend to get that to you guys by the end of the week.
All and all a successful week, if I might say so myself. How would you rate me?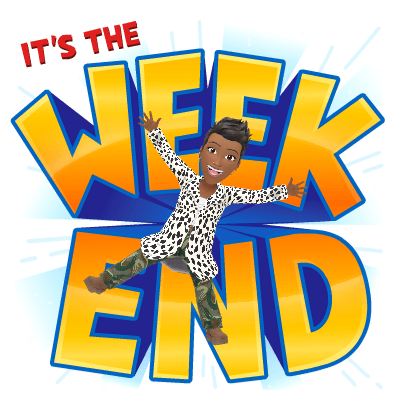 Beebz ❤