Yo
So week 4 was released earlier this week. Have you cried out to God yet?
Initially, I tried. I really did but it seems I couldn't come up with words. I felt stuck and do you know what "unstuck" me? More pressure. Tuere was supposed to come over to help me clean my house so I felt like I had to clean before she cleaned. Does anyone else do that? I had sooo much pressure on me; get the house together, get money, pay bills, work out, become a better person, become a businesswoman, become a boss…be perfect…all in January.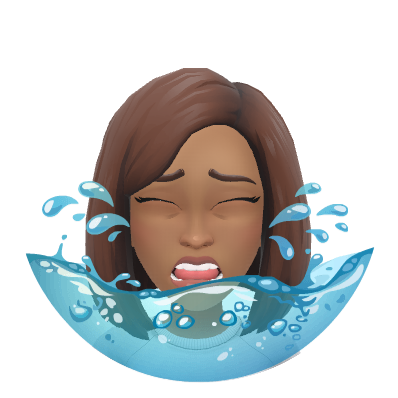 I didn't want to fail like I have in years past with resolutions so I pushed myself, so much that I overwhelmed myself and didn't even know and just when I thought I was going into deep anxiety I remembered a quote that Tracee Ellis Ross said once, "Be gentle with yourself." I decided to take that energy and clean my own damn house but first I cried. Yes, I was frustrated but I didn't cry out of frustration. For the first time, I used it as a tool; to let some steam out of the pressure cooker so that I could comprehend the situation. Then I came home, took a bath and cleaned my little heart out. I cleaned so much that Tuere no longer needed to come. After that, I was able to put on my praise music and actually praise. Previously, all I could say was, "Jesus, help me." Then, I was able to lift my hands and my heart. Was your breakthrough as difficult? Are you still going through? Have you tried crying, praise or prayer to direct you?
So here's this weeks topic: Have Mercy
As they were leaving Jericho, a huge crowd followed. Suddenly they came upon two blind men sitting alongside the road. When they heard it was Jesus passing, they cried out, "Master, have mercy on us! Mercy, Son of David!" The crowd tried to hush them up, but they got all the louder, crying, "Master, have mercy on us! Mercy, Son of David!" Jesus stopped and called over, "What do you want from me?" They said, "Master, we want our eyes opened. We want to see!" Deeply moved, Jesus touched their eyes. They had their sight back that very instant, and joined the procession. -Matthew 20:30-34
So as we discussed in a prior post, a lot of times people's physical reflects what may be going on internally. These 2 are blind so it's possible that could've been blind in their thinking or their hearts as well and they were sitting on the side of the road which meant they were most likely outcasts which could be due to their physical condition.
They cried out…OMG, they actually cried out!! "Master, have mercy on us!" and He heard from heaven just like when the Israelites cried out under the burden of slavery (Exodus 2:23) See Week 4. I wonder if they used the same words.
What's more interesting is that they referred to him as Master but then called Him "Son of David" in the same sentence which to me says the knew He was both man and deity.
They even had haters back then…trying to quiet them. I love that the haters were their motivators even back then… so they fought back and just got louder. The pressure of staying the same was greater than the pressure of not being liked. They pressed in the only way they could and it worked. They got His attention. His response was so bomb. He's God, of course, He knew but I love that He allowed them to answer. Imagine that you were able to get the attention of the God of the Universe, the Almighty, the King of Kings and He actually says to you, His creation, "What do you want from me?" What would you say in their position? A million dollars? A better body? A new wardrobe? A new car and/or house? But they just wanted their sight. Make sure you see deeper than what's on the page. They didn't just say that they wanted to see but they wanted their sight; therefore, they wasn't just asking for the ability to see. They wanted their eyes open which includes insight.
JESUS WAS MOVED! He was filled with compassion. Their situation caused Him to stop in His tracks and become concerned about them. Remember, He was on the move but they got Him to stop, they got Him to care. He not only cared about them but He cares about us, we have those same abilities, but how?
The key was in the crying out, in the surrendering, in the not taking on the situations for ourselves but legit coming to the end of ourselves. By doing that He has the ability and authority to step in and it blows my mind because He wants to. He's concerned what we are concerned about but I think because they could've asked to be rich but instead they just wanted their eyes to be opened. Instantly, their eyes were opened and they joined the procession. They didn't thank Him but they did follow Him afterward.
The Lord is known as many names to represent many different attributes but one of those names are Jehovah Rapha, the God that heals. He's also known as the Master Physician. What do you need healed? Maybe it's your mind, or your heart. It could be your finances, your body, emotions or even relationships. God is able but you are too! This isn't blasphemy. God is good but He has given us a will. So while there are times that we must surrender, there are times that we must get up off our knees and do. We can't expect God to have mercy on us and not extend it in return.
He has invested so much in all of us. We can't expect Him to do everything. Look at it like God being the power source and we are the conduits. We are empowered to empower but we must stay connected to the source to tap into the power supply to get it to whatever/whoever you are connected to. Hence, you want mercy, tap into it and then give it out. You freely receive, you freely give….have some mercy out here in these streets.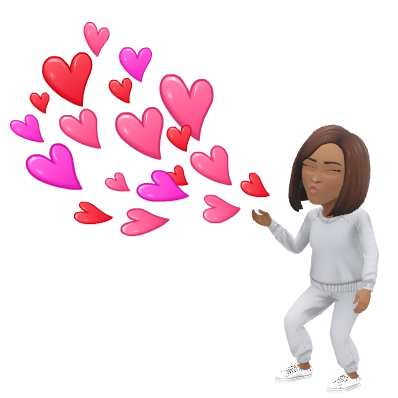 Beebz ❤