Bruh 
It's been a minute. I apologize. I told you guys that I would be busy due to the girl's event that we had at the center this past Saturday. The event was called the Queen's Royal Court. This was the 3rd annual one and the most tedious, hands on one for me. I was hired two years ago right before the first one. I learned so many skills in that one day.
This was my supervisor/mentor's brainchild as she was a campus queen of Howard University in 84′-85′. Her goal was to bring femininity back to girls so she decided who better to teach them then the women who go through the very rigorous training than that of campus queens.
Getting ready for this was a massive task. I had to do Purchase Orders and Purchasing Card requests for all of the items, stuff folders and gift bags, create assignments, put together all of the labels and all of the things the needed to carry out their assignments. I had stay on top of attendance, making sure the program itself went smoothly. I also created and printed the program and evaluations. Needless to say by the end of the day my feet were hurting, my back was sore but it was really rewarding to see the girls have such a wonderful time.
On Sunday, myself and some friends went to brunch at Dirty Habit in DC. I liked my Kale
salad but they didn't really like their breakfast food and then we hung out for the rest of the rainy day. Man, I had a blast! I never go to brunch because I typically go to church every Sunday and I don't typically get out until 2 or even 3 sometimes. It was nice to change it up, not that I'm gonna make every brunch but I am gonna make more of an effort to be more social.
I hope you guys have been great. I miss you so much and I'm gonna do my best to catch up with you all. I have a story about this new part time job coming up. Be ready to give your suggestions.
Love ya,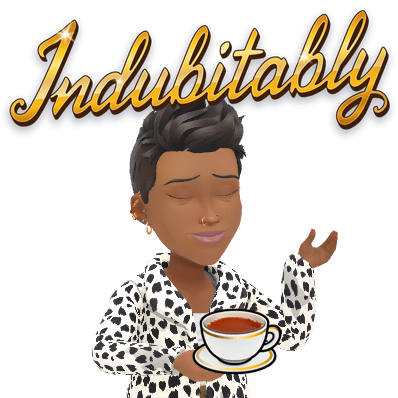 Beebz ❤