Hey
How was your weekend? I had such a busy one.
Friday night I had Shabbat with Jen and her mom. Early Saturday I met with Ms. Debbie, my mentor and Hebrew teacher. I ended up staying until 8pm. Then Sunday I went to church and Jen had tickets to see the Nationals. It was rainy and cold and I was sooooo tempted to complain. I mean it was so cold that I felt like my fingers defrosted when I got in car and the heat was cut on. After that, she dropped me off back at church to get my car and we noticed that everyone was still there. They were celebrating a birthday and we were right on time. I stayed there until about 8 as well. I didn't wanna just drop in get a plate and then roll; so I helped with the cleaning.
Needless to say, I didn't study much for my teaching coming up this Saturday, so don't be surprised if you guys get some lessons from me in my posts this week. Perhaps I can kill two birds, well maybe not kill but at least injure two birds with one stone by combining my studying with my posts. I have to teach on why it's important to learn Hebrew and the letter that is represented by the month.
I'm glad that I'm getting back to teaching. It's been so long that I feel a little on edge about it. Especially since my studying hasn't been on point. I am grateful that I do have a couple of days to be inspired and get in some much needed studying done. I'll let you know what I find out.
Tell me about your weekend. Did you do anything interesting? Did you go to Coachella?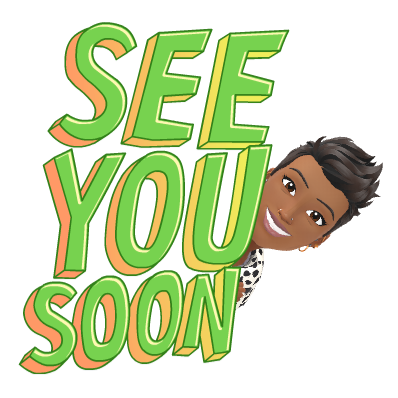 Beebz ❤