Hey Y'all
I missed you soooo much. I had a funeral to go to on Friday and wasn't able to do my Weekly Rundown but it's a new week so I figured I'd post a Outfit of the Day.
I haven't really been wearing anything cute lately but I was kinda feeling myself so I had to do it.
It's a super simple outfit but I think the fit did it for me, especially since I've noticed significant weight gain over the last few months. I know we should feel good about ourselves at any size but I must admit that there are certain sizes I feel more comfortable. Self love has always been preached but hasn't always been taught and over the last couple of years it's just been pushed to the forefront. It's not that I don't love myself when I'm larger, I do. I love who I am in the inside and I like how I usually look in my clothes. My weight has always fluctuated so I'm used to it but I do have my preferences. I think everyone does.
In the past, you'd always hear about how "You gotta love yourself first before anyone else could love you," but no one explained how to love yourself and I think a lot of times we just wanna get out of the conversation so we agree just to shut them up. I guess someone must have asked the questions that everyone else should have because now I see so many more people embracing their curves, doing detoxes, exercising, taking luxurious spiritual baths, speaking words of encouragement to themselves, using crystals and even meditating and it's marvelous. Yes, I could definitely do more of that. I use to do facial masks, baths, meditation, reading and journaling on the daily basis but I got out of it and I'm not sure why. Have you ever had that, you know something is good for you but you just can't seem to will yourself to do it? I recently posted about feeling like I was coming out of a fog. Maybe that was the fog. Thank God it's clearing so maybe now I will make more investments in myself.
Don't get me wrong, self love isn't just about baths and face masks. It's sometimes about rolling outta bed when you don't wanna face the world, cutting toxic relationships, leaving toxic jobs and environments, creating practical goals instead of trying to live someone else's, it could be forgiving yourself or talking control of your finances. It could even be buying yourself that Gucci bag you had your eye on or not. At the end of the day, it's truly about doing the things that will make YOU better.
My issue really isn't the weight. Everyone looks at the weight as a problem. The weight is usually a by product of some deeper issue. I can lose the weight but I often gain it back because I settle. I think of a goal, I set it and when I meet it, it's done for me. So, instead of having a "lifestyle change" mindset, I find I have a "meet the goal" mindset and I typically fall back into the unhealthy habits that got me there in the first place. It reminds me of one of my favorite scriptures:
But the Lord said to Samuel, "Do not consider his appearance or his height, for I have rejected him. The Lord does not look at the things people look at. People look at the outward appearance, but the Lord looks at the heart." 1 Samuel 16:7
So self love in my case would be to find out why I haven't been motivated to start changing my mindset and that requires me to take time and peel back the layers to get to the heart of the issue and deal with it. Either way today was a glimmer of effort in the right direction.
Outfit Details:
I hope you liked our little discussion or at least I hope you took something away from it…maybe you liked my outfit, either way let me know in the comments section what you thought. I'd love to hear from you.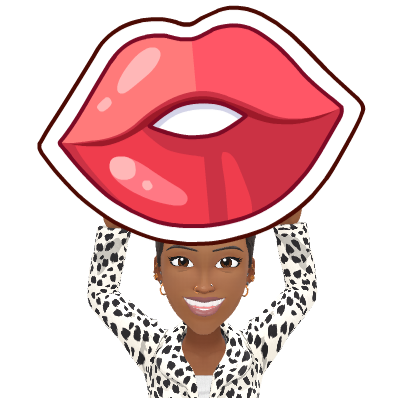 Beebz ❤