Sup? 
What a post I have for you guys! The previous post was about running to God and this one is about turning to joy. Often times, we will run to God and think "Ok, that's it! I've done my part." but it's never that simple. 
What you don't know is that you'll constantly have to choose God, your part is never done and often times that will mean to turn to joy especially when you don't feel like it.
Truly, truly I say to you, you will weep and lament, but the world will rejoice. You will be sorrowful, but your sorrow will turn into joy." -John 16:20
Let's start with lament. We actually talked about this in recent post but for the sake of new Peculiars let's review:
So basically it states that in our time of mourning the world will rejoice. There was another place in scripture that we were reminded of this:
"If the world hates you, keep in mind that it hated me first. If you belonged to the world, it would love you as its own. As it is, you do not belong to the world, but I have chosen you out of the world. That is why the world hates you. Remember what I told you: 'A servant is not greater than his master.'If they persecuted me, they will persecute you also. If they obeyed my teaching, they will obey yours also. They will treat you this way because of my name, for they do not know the one who sent me. If I had not come and spoken to them, they would not be guilty of sin; but now they have no excuse for their sin.Whoever hates me hates my Father as well. If I had not done among them the works no one else did, they would not be guilty of sin.As it is, they have seen, and yet they have hated both me and my Father. But this is to fulfill what is written in their Law: 'They hated me without reason.' -John 15:18-25
The world will rejoice when we hurt because they hate us but remember they don't hate us because of us. They hate us because of who we love. It's important that you know what love is and that you check your love for Him often because you can't be on both sides. If you had to choose family, friends, partners would you be able to choose Jesus instead?
We need John 16:20 plastered on every church wall. New Christians or people who haven't been exposed to the faith think that once you accept Jesus, life is like walking through the lilies on the most perfect day and it's a lie from the pit of hell. Life is so far from that!!!! Please understand. I don't wanna scare anyone but you should know that many, many people sign up but many, many…actually, maybe even more, aren't truly living the lifestyle; they pose as Christian but not really Christian and they give others who are really trying to honor God a bad name. It's one thing, if your intent is to enhance the kingdom and you're having a tough time living for Christ but it's a whole other thing when you blatantly do what you wanna do with no regard for Him.
Christianity has become pop culture. Most people claim it because it's popular or because their momma, grandmomma and great gandmomma was a Christian or simply get people off of your back or they get it for fire insurance. Whatever the reason, just because someone may know what to say, when to say it or how to shout, jump, dance and sing does not guarantee that you will see God and that He will say well done at the end of their life.
A true Christian will have many ups and downs. You and the world will judge it as God abandoning you and it will feel like it too. Don't go off your feelings.  They are tests. During these times the world will rejoice because they will think you've been defeated and if you don't know any better, you might too. The world wants you to turn from God. They are waiting to say "I told you so." "It's not that serious." But remember Joy comes in the mourning. That's not a typo. Mourning is a measuring stick. If everything was always good how would you appreciate it? It just would be what it was. However, when you struggle and you recover, you appreciate it so much because you understand what lack is like. They want you to think God is an absent father. He's not. He's very present. Have you ever heard of the Footprints poem? It's nothing but the truth.
All along, it wasn't your footprints, it was His. The world doesn't know any better and you don't either, unless you know Him. God isn't looking for religion. He's looking for your heart, He's looking for loyalty, He's looking for determination and more than anything, He looking for relationship, not slavery. Furthermore, joy, sorrow, excitement and mourning are all  emotion and we have control over our emotions. We give people too much power, allowing them the range of our emotions. No, No, No, no one should ever cause you sorrow, pain or depression. Make a decision to choose joy. Yes, at first it weird because we are programmed to believe certain events, people or situations should be assigned certain feelings and emotions but you have total control over however you choose to respond.
What, then, shall we say in response to these things? If God is for us, who can be against us? -Romans 8:31

It seems silly that you wouldn't notice that He was carrying you if you're the one being carried, right? Don't worry you aren't and won't be the only one who thought He left in their time of need. We've all been there. During our suffering we are so busy looking at the problem that we miss that it was already solved. That's how your sorrow turns into joy. You realize everything does work together for your good (Romans 8:28) even if you don't understand how, it does. As we form a relationship, we begin to trust His heart and not what we can see in His hand and this will allow us to rejoice in the midst of trouble. We don't have to worry because we know we are being carried. We realize that's when He's really the closest!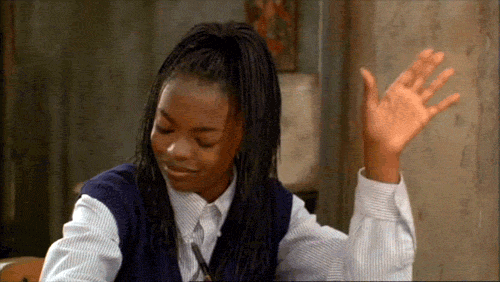 Whether you've walked with God for awhile or you've never considered walking with God, I hope this was for you. I hope that it answered some misconceptions that frustrated you and more than anything, I hope that it increased your faith in the process.
Love you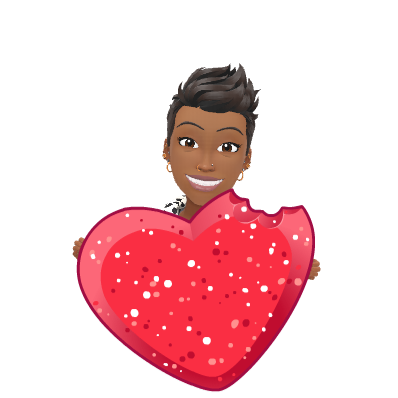 Beebz ❤