Hey Honey Bunches
OMG!! You guys! I werked out this week!!! Not consistently but I did. I'm so proud of myself. Oh and I almost forgot to tell you that my teaching went soooo well. Everyone was so receptive. They asked questions and was really interested. I wanna do a recap on here. Maybe I'll do that next week. Also this week, I'm sure you can notice that I've been posting more. I'm so excited that my mojo is back!
I will be busy again this weekend, I'm getting my car serviced today. I can't believe that I'm already at 5k miles. Then I'll be going to dinner with the girls (Sabrina, LaRhonda, Sherron, Kida and Angel), Saturday is my cousin's, Doree, birthday party in the city and then Sunday, church and LaRhonda is having a pizza party for Mari's half birthday. Hopefully, I'll get some outfit of the night's in.
This Week's Assessment: April 21st to April 27th:
I give myself a B+ this week. It would've been an A if I was more consistent on the werk outs and the self care. For self care, I like to do facial and hair masks, take baths, light candles and read.
Next Week's Goals:
I want to obviously incorporate more exercise, kick this self care into gear and chill more. I've been busy these last couple of weekends. So I just wanna catch up on my Zs
Let me know how you thought I did and if you think I deserved an B, maybe I deserve lower or perhaps, higher. I'd love some feedback so let's get a convo popin in the comments section.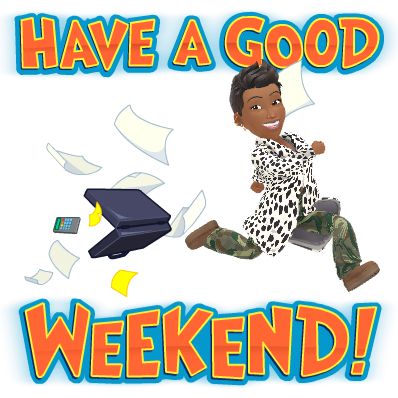 Beebz ❤