Hey Babies 
It's Frrriiiiidddaayyy!! This weekend I have to get ready for my aleph bet teaching at Rosh Chodesh next Saturday and I'm hanging on with Sabrina, my other bff. She just finished up her semester so I hope to have some fun but it's always fun when we hook up. Oh and before I forget, Happy Momma's Day to all the mommas who are Peculiar!!! Yo, I hope you have the most amazing day and are celebrated. Thank you for your many sacrifices. Sunday, I will also be celebrating my momma at my cousin's house. We are doing a Sip N Paint and she's surprising all the mommas with massages. I wanna get my mom perfume but the way my bank account is looking right now, it's looking more like an IOU. We'll see. If I'm unable to get her something, I'll think of a creative way to show my appreciation.
This Week's Assessment: May 05th to May 11th:
This week, I give myself a C. Monday I reached my daily goal of:
Write 3 things I'm grateful for
Read at 10 pages of a self improvement book
Meditate
Random Act of Kindness
Workout for at least 15 mins
I was so proud of myself but I ended up pulling a muscles in my right arm and didn't work out anymore; however, I did continue with everything else. I even got back to self care and took a relaxing bath.
I really wanted to kill my interview but I feel really indifferent about it because it feels like I had one of those out of body experiences where you don't remember if it was good or bad. I choose to believe that God's will will be done regardless. I will say that I believe that however I performed that it was enough to land me the gig because of timing. After I paid my bills this month, that money is now gone. I was gonna try to come up with something cute to say and joke about it but it is what it is. I do know that He always comes through for me and like Tye Tribbett said "If He did it before, He'll do it again." So far I haven't heard any updates. I did ask about a timeline but was told that the panel made the recommendation and someone else would take it from there. So I didn't get a concrete answer. I truly believe that it's mine but if this isn't the breakthrough I believe it is, then I will deal with whatever happens. Either way, I'm grateful! Honestly, the rest of the week was me just practicing gratefulness.
I was still happy with the content I produced this week but I wish I would've gave more commentary on the Met Gala post but I extremely pleased with my last post. I began reading Think and Grow Rich this week so it may be my next book review so look out for that. I will be doing this in conjunction with LCA as this is the book that we will be starting on Monday, so that's pretty exciting.
Next Week's Goals:
Werk! Obviously get on my grind with these 5 action items. I really want them to become a habit. Once I get that down pact, I would like to begin journaling. In a way, this kinda serves as that. It's just on a weekly basis. I also need to continue my job search and recently have been interested in taking social media classes. So I'll look into that.
Let me know how you thought I did and if you think I deserved a C, maybe I deserve lower or perhaps, higher. I'd love some feedback so let's get a convo popin in the comments section.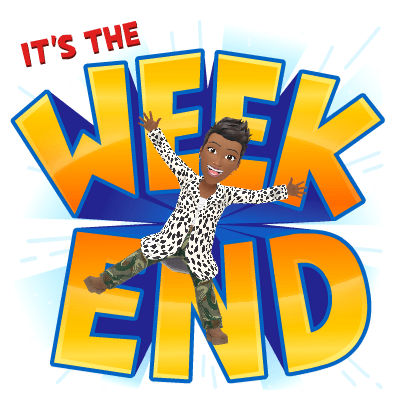 Beebz ❤