OMG Guys 
This is a continuation of the post I published about two weeks ago. If you haven't read that, click here for all the tea. Soooooooooo, in the last past couple of weeks since I slid in my crush's DMs it's crazy how many telemarketers have somehow got my number and was calling me like crazy. This has never happened before. It literally started out of nowhere. I'm not sure what sparked it but it was almost like the universe wanted to know how much I believed in "this" (whatever it is or is to be).
If you remembered, he asked me for my number and I'm not gonna fake like I wasn't aware. I'm not gonna fake like when those telemarketers were calling every 5 minutes like I wasn't paying a little more attention then I normally would. I answered some of those calls in hopes that it was him. I choose to believe the best of the situation so I had no hard feelings about it. Whether he was caught in that debacle of me ignoring all those calls or not I couldn't tell you. In fact, I didn't think that I would be even writing a follow up. What I can tell you is that it didn't sit well with me that I didn't hear from him, I mean he's the one who asked for my number and I wondered, "So why would he ask for it and not use it and even if he did get caught up then why didn't he text me to let me know about his efforts?" And because he hadn't made those efforts I was gonna leave it alone.
Until Saturday, when I was driving (I don't recommend this) on my way to my Supervisor's cookout, I realized I hadn't talked to Sabrina so I hit her up in her DMs with a video asking her what she was doing for the day or so I thought…this was no big deal cause we often communicate in our DMs until I realized that it didn't go to her, it went to him and he saw it. OMG!!! So it turns out I slid in his DMs twice.
I instantly apologized but decided that it must had been fate so I continued the conversation. He was really cool about it and I decided to take it a step further and ask him a question. Now, this question has been on my mind for awhile and I really wanted to know the answer so I did it. "What happened to you…you were cool and then u dropped off the face of the earth" OMG!! I can't believe I sent it! and a few seconds later he explained to me that he was getting off and he would call me to explain. By this time I had pulled up at my boss' house and was waiting so that we could talk privately.
He called and explained that he was going through a lot with his child's mother at the time and he apologized, took full responsibility and didn't make any excuses. Needless to say, I was pretty impressed. I thought for sure, he was taking that time to come up with some elaborate story about what happened but he didn't and we talked a bit longer. I really appreciated how easy it was to talk to him and since then I got a Good Morning text…honey, I smiled all day but I'm trying to be cool cause I don't want this to blow in and blow out and be a quick fling. He's been around far too long for that and let's be honest, I'm too old for that. I really just want to be friends and if something should transpire then I'm all the way down. What I did find out is that he has a living situation that I have to be careful about and I'm not gonna jump into something that is too much drama for me. So friends it is until I have to cross any other bridge.
Anyway, I said I'd let you know if anything happened and there it is. What I will say is that he asked why was I single which most guys ask but I find hard to answer. It's almost like that's a question for other men to answer. I don't know why I'm single. I think I'm a catch but no one really approaches me, not sure why. I personally think it's because of assumption. We all assume that the other has all of these people reaching out but in reality their DMs is just as dry and if no one ever jumps out there then it is what it is. Have you ever had that question asked? How do you answer it? What is your advice?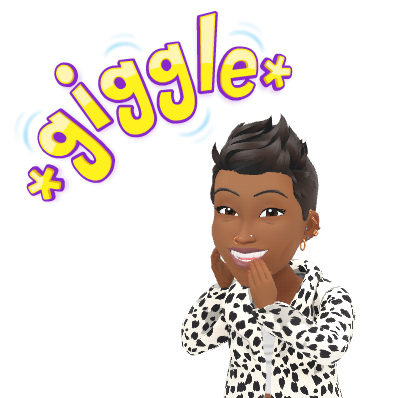 Beebz ❤