Hey Boos 
It's been a minute since I've done one of these posts so here we are at another Here To Stay or Gone Astray post. If you are unfamiliar with this series, I'm taking a trend, discussing it and asking you if you think it will stand the test of time, going from a trend to a classic while giving my two cents, of course. Can you guess the trend? The trend I wanna talk about today is small glasses: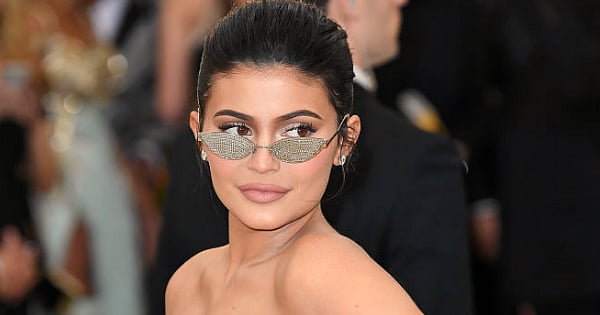 Here Kylie Jenner is wearing the trend covered in rhinestones which obviously serves as a prop at the Met Gala earlier this year. Aside from her, I've seen this trend everywhere and I recently found several pair at Target which ranged from $15 to $22.
So I began doing some research and noticed that allegedly Kanye is responsible for the resurgence of the "Matrix" sunglasses from the late 90's-early 2000s. He apparently sent Kim an email.
"[Kanye] sent me a whole email like, 'You cannot wear big glasses anymore. It's all about tiny little glasses,'" Kim tells Kourtney and Jonathan Cheban in the episode, referring to those teeny-tiny Matrix-like sunglasses the Kardashians have been wearing lately. –Red or Blue Pill by Emilia Petrarca for The Cut
What do you think of this trend? Will the tiny sunglasses trend go astray or be here to stay? I'd love to know your thoughts or even see your pics. Also let me know if you like posts like this, I have soooo many trends I'm feeling at the moment. BTW, I got the pink ones and I really liked the red ones from Target.
Have a great day!
 Beebz ❤