Hey Y'all 
How was your week? What are you doing this weekend? This weekend my family on my dad's side is celebrating my uncle's 80th birthday. Unfortunately, I won't be able to attend due to me having to teach. I will be teaching on the aleph bets that are assigned to the tribes on the Westside of the Tabernacle. Right after the meeting I have to meet up with my friends. I'm not sure what they planned but they wanted to celebrate my birthday and for the first time I am really excited. Sunday I will be going to church and I really miss it. I know I just missed last week but that's family so I'm also super excited about that.
Happy Father's Day, btw!!!
This Week's Assessment: June 02nd to June 08th:
This week, I give myself a F. It was horrible. My focus was all over the place. I didn't work out, meditate, or read this week at all and I struggled to keep up with my Grateful journal. I'm not sure how I got so off. Some interesting events did happen so let me catch you up.
As you guys know I didn't make The District Queen's event which I was bummed about but I did have a fantastic time at work on Sunday. I don't know if the change in events through this week off or not.
I. Got. The. Job!!! The job I interviewed for a while ago, I got it! I've already done my fingerprints which I'm currently waiting on those results. They are going to do my background check and once that's done, I'll get my start date. I couldn't be happier. It's the perfect birthday present.
I had a conversation with one of my "fathers" about The Crush and he advised me to be careful and to take my time which is exactly what I planned on doing. It made me feel really special that he felt comfortable enough to look out for me like that. My own father isn't in my life so for men who aren't even related to me to encourage me, to tell me how special I am and how I should be treated, it really warms my heart. I'm grateful for that.
For the past couple of weeks I've been spending a couple of days at my mom's house which could've also contributed to the inconsistencies. I went to Bible Study with my mom this week which was really good. We discussed James 3 and 4 which was right on time because I need to hear that fresh and saltwater shouldn't come out of the same vessel. Primarily because my speech is always spotless, especially when driving.
Next Week's Goals:
I want to put everything into action at the same time plus working on my speech. As always the 5 musts are my weekly priority and to continue to put out content I'm proud of.
5 Musts
Write 3 things I'm grateful for
Read at 10 pages of a self improvement book
Meditate
Random Act of Kindness
Workout for at least 15 mins
It seems as though these are actions that I want to do and I'm able to do them. I just haven't been able to do all 5 consistently at the same time. That will be next week's challenge and every week after that.
Let me know how you thought I did and if you think I deserved a F, maybe I deserve lower or perhaps, higher. I'd love some feedback so let's get a convo popin in the comments section.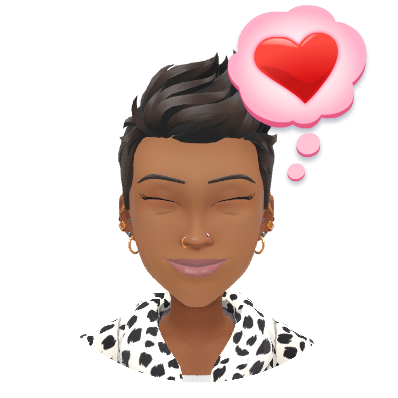 Beebz ❤