Y'all
I pray that your week was amazing and that you learned something about yourself and those around you. So, as I've been talking about for awhile now…I turned 35 on June 18th. This year was really hard for me because it was the first year that I wanted to do something and realized I couldn't and for other reasons we'll talk about a little later on.
This Week's Assessment: June 16th to June 22nd:
This week there was a lot going on, so I give myself an F. Regardless of what's going on, I should've made time and now I realize that I've been slacking and if this is important to me then I have to do it regardless of what may be going on.
So if you've been following me for awhile, you know that I was laid off of my full time job about a year ago (June 30th). At that time, I was offered another job but I decided to decline it because I wanted to really see what I could do with the blog. Since then, I've kept my part time job as an Administrative Assistant working at a local community center. I foolishly thought because I was finally working in my purpose, put faith and action behind my intent that God would bless it…turned out not to be so foolish. No, I didn't gain millions of followers, fame nor money but what did happen was that the money I took out of the 401k that was supposed to last for a couple of months, pay off the penalty and pay off my credit card ended up supernaturally lasting for a whole year. God is so good to me!
At this point, I had reached my year and money is goooonnneeee but what 34 taught me was that you protect your energy and that you physically express more of the emotions you want to have than not and that's what I did. I kept myself up, I got a new car, I continued to keep up with my bills and I didn't freak out when money was low and  I didn't freak out when although I wanted to make birthday plans my birthday, my pockets looked dry as a desert.
This year ended up being my best yet. I cannot ignore the elephant in the room so…
If you are wondering, no, I didn't speak to my father for Father's Day and neither did I for my birthday. I could take jabs at him but that's not my style. I really toyed with the idea of calling him. I prayed about it and ultimately didn't feel led to pick up the phone and I guess he didn't either. I did get emotional because I've always wanted and welcomed a relationship with my dad, I just never got the sense that he wanted one back which causes me to question his love for me. Normally, I'm able to put on a brave face but it does still hurt.
Anyway, now that that's outta the way, I had a phenomenal birthday despite my not being in the best place financially! It was almost like God knew I needed it and made it happen despite me. My aunt and grandma came up to celebrate my granduncle's 80th birthday and since I couldn't make the cookout, I met them at their hotel. I enjoyed seeing my Gran Gran and my aunt. My grandma and I share birthdays so that made it even more special (her's-June 17th)
I got home super late, woke up and studied for my teaching and taught on the aleph bet associated with the tribes on the westside of the Tabernacle. Afterward, I met LaRhonda and Sabrina for a surprise outing. They took me to Cirque Du Soleil!
It was amazing! Sunday after church, Jen took me to see the Incredibles 2. Monday, I met up with Tuere bought a couple of crystals, she took me to get my feet done and her husband got us steak dinners. I thought that was it until Thursday, my mom bought me a bike and gave me money. I've been wanting a bike for like 4 years so that just pushed an already amazing birthday over the top…and my mom still wants to take me to dinner.
Next Week's Goals:
N/A…I'm tired of writing the same thing week after week and not doing it so I need to go back to the drawing board.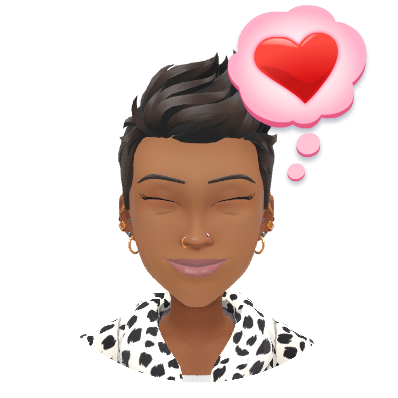 Beebz ❤