What's Poppin 
I wrote this on Monday. I didn't post it then because I was giving a lot of f*cks. I don't have anymore to give. In fact, I'm collecting them back from where they were sent. So, if you have any, please return to sender.
How was you guys' weekend? Mine was actually super eventful. Sabrina's birthday was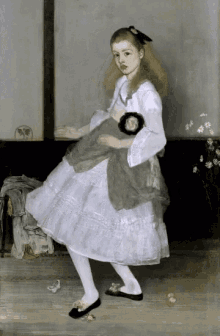 on the 3rd and she is known for her birthday extravaganzas. This year was no different. Friday, we went out to see P-Chang. It was actually my first time seeing them since they changed their name from Kinda Blu. We went to school with the band's "founder" so it was somewhat of a reunion. I had a ball but let me just say that when you haven't gone out in awhile it's a little weird.
I mean I'm 35 now and although the ladies in there could've easily been my mom's age, they were scantily clad, to say the least. No hate though, they had the bodies for it. I guess I just thought after a certain age, whether in shape or not, we let some articles of clothing go, leaving those trends for the younger. I am aware that we are looking younger these days and with the enhancements many women have made, they do have the bodies to carry the trends. So, maybe my thinking has to change. Not only has the clothing changed, but I have. I used to be the one crushing the dance floor and I thought it was a myth but I guess getting old is real. My knees were hurting. Now, I must inform you that I have been working out lately so maybe that contributed to the knee pain or maybe ole girl is stepping into her "two step" era. You know what I'm talking about. You can tell that somebody probably used to be a handful on the dance floor but now she still kills them with her moves they are just modified for a slightly classier version, i.e. she can't get down that far anymore.
On Saturday, we went to Stiletto Sweat. Sabrina got a  group of us together and we learned some cute choreography. It was really fun and I got a workout and afterward we saw BYB (Backyard Band). Chile, I partied!! Needless to say, Sunday I paid for it but I didn't mind. I woke up sore and with an allergic reaction, my eye swole up really badly. I didn't go to church because I had to work and after work I relaxed. I hope your weekend was amazing and I hope to talk to you all soon and with better content.
So here's the real tea, Honey…
So besides Harlem having 3-6 months to live and not celebrating my sister's 11th birthday with her, I haven't really talked about "The Crush" lately and it's due to me not really talking to him. I know surprise, surprise!
He is very easily manipulated by his daughter (I mean this in the best way possible), like most good fathers. It's something that I admire about him…but his daughter naturally wants her daddy and her mom to be together. As a daughter of a broken family, I understand his daughter's perspective, especially being young and not equipped with the tools to understand that sometimes people just don't belong together…or do they?
I will also say that deep down I know that that's a surface excuse. There's plenty of people who were in relationships and then realize that the relationship no longer served either of them, had children they loved and yet they did what was best for them by splitting because they knew that the children would benefit from happy parents. I know situations aren't always that cut and dry but when you aren't happy and you know it, something has to be addressed. Children aren't stupid. They can feel the vibe and are amazingly resilient. Ultimately, they want to see their mommy and daddy happy but what doesn't work is the back and forth. "This week, we're gonna try; Next week, I gotta get outta there." That's not healthy but it's also not something that people want to hear from me, a woman who's been single for awhile with no children, if I insert my opinion, although it makes sense, I'll look like a hater; whether he asks for my opinion or not.
I know it's him. He's comfortable with putting it on his daughter but He wanted the relationship and he still does in some respects, probably in most respects. He can't make someone do right who doesn't want to and he says he understands that, but coupled with his own desires, hopes and dreams and aspirations of his youth of wanting a family, along with the pressure from his child, he continues to try. He wants a family and he wanted it with her because they created a child together, not because he's in love and he couldn't imagine himself with anyone else. He's disappointed that she isn't cooperative or so he says. Either way, he's back in the house and that, I can't and won't compete with.
They say behind every good man is a good woman. He just got a little less stable. Why? because I'm the prize to be won! I'm not chasing him. As I said before, in another post, when you fix your mind to chase, you rarely catch. It's not him though, it's me. I have to repeat "I am the prize to be won" to myself often because I miss him and I'd rather make the effort then letting the potential of "what could be" go. It went from talking to this man for several hours, several times a day to small talk like once or twice a week. You may be like, "That's not your man." and he's not but I can see that this is a red flag.
I tell men all the time, don't come out the gate giving 100% and then drop down to 60%, as if someone is gonna be impressed by what you could do. Naw, whatever you come out the gate with make sure you can be consistent with that. If all you can guarantee is 40%, do that and do it well but never fall below it and only increase when you know for sure that that's something you can keep up; otherwise, leave it alone.
He should pursue his passions fiercely and I should do the same. In the next 3-6 months, I'm gonna shower Harlem with love. I will repair my finances. I will start reading more and meditating again. The night before Gill's birthday, I drove across town to hand deliver her card and reached out to her mom (super uncomfortable) but I was passionate about letting her know that I was thinking about her on her big day. I've started working out 3 times a week for a couple of weeks now and I am starting to take care of Brittany again. This week I've showed up when it counted, with tears in my eyes but you'd never know anything was tap dancing on my last nerve. I've felt alone, incapable, unlovable and invisible but I still showed up with a smile and a good attitude and if you can relate, you should too.
 Beebz ❤