Chiillllleeeee 
It had indeed been a hot minute!!! How have you guys been? I've missed you. I know it might not seem like it but I have. I've been doing so much so I figured you needed an update so let's talk…
As you may know, my High School, Crossland High School, was about to dissolve our Alumni Association due to lack of participation. So in July a few of us got together and reinstated it. I am the Secretary but feel more like the President. Our first main event has been the Homecoming Tailgate.  That was this past weekend, it was a success. There were so many Alumni there and the food was amazing. We won 34-12 and are in the playoffs for the first time in decades.
I had an interview…shhhhhh! We keeping it a secret until I hear something. If I were to get it, I would be supervising 10 people! OMG! This would be an amazing opportunity to get that experience and also to get my old salary back and possibly more. Unfortunately, there's a downfall. I love my current job but I'm not getting paid well. I haven't been offered anything yet but I think the interview went well.
Yesterday I saw Sarah Jakes-Roberts. She's phenomenal! I may go into more detail in another post.
So the last time I really filled you guys in with "The Crush" aka "Best Friend" is in the "…But Wait There's More" post. We are cool…still just friends but I'm happy about it. He finally moved out and although I know it's outta his comfort zone. I know he'll be okay.
I'm still not dating but I do know that what and who is for me is for me and is destined to happen.
I'm still working out too. Unfortunately, I've only been consistent with working out 2 days a week. My goal is at least 3.
So that's it. If there's anything I haven't mentioned or a topic you'd like to discuss let me know. I love you so much and I'll talk to you guys soon.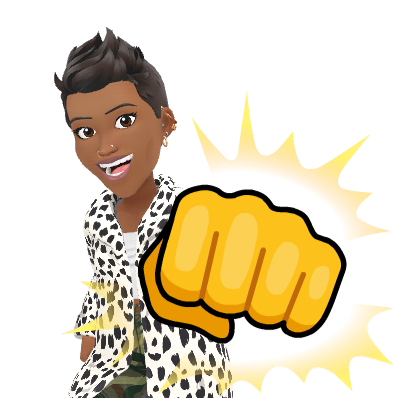 Beebz ❤