Yo 
I wrote something today that I'd thought I'd share…
For a long time I thought that if you got to know me, you'd see me. Then you got to know me and we became friends. Then I expressed how I felt about you and we became best friends. I don't know if you'll ever really see me and typically I'd call you stupid but I realize that you just might not have eyes to see. I will let that go. I will let you go. It's been so long…I've held on to this expectation for so long. "If he'd just get to know me." I'd say; and now you do.
I now realize that you may never truly see me, you may never spend time with me, or make memories with me, you may never have a crush on me or wish you were the one on my mind, you may never fight for me or fall in love with me and I must be okay with it. How do I become okay with that? I must find a way to stop wanting your eyes to be unimpaired cause you don't deserve me if you can't see me for yourself without my assistance.
I can't want the blind to witness a sunset or a sunrise if they aren't willing to step outside. So the sun will set and it'll rise and somehow I will move on. I can tell you about the wonders of the sun; it's warmth, it's beauty, the colors, the transitions, but the magic is lost if it's forced. I won't force you. I'll no longer explain its depth, the feelings evoked, its kiss on my face if you aren't willing to experience it. I. will. let. go. You are allowed to live in the dark. I pray that the stars will shine on you and be enough to mimic it, no more pushing you into the light. Maybe you'll be sorry when someone asks "What happened?" then maybe you'll realize you're pale without me.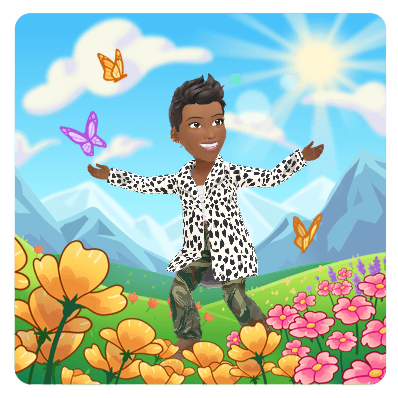 Beebz